We have a lot of training and experience in each of the people we work with because we have always wanted to learn in order to offer the best version in every moment.

Music, songs and movement are important ways of expression and connection with people and also what makes us vibrate, which is why they are present in all our works.
AWARDS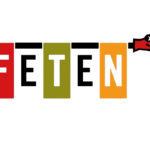 FETEN AWARD 2020 AND 2023
FOR THE BEST SHOW FOR EARLY CHILDHOOD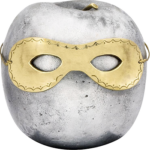 Nominated for the Max 2021 Awards (Best children's, youth or family show)
WHAT DO WE DREAM?
• That in our world we increasingly value the performing arts for children and young people as a fundamental aspect for their health and for the care of the soul.

• That we can somehow strengthen the family bond when you come to the theater or workshops.

• May our shared spaces and lived time leave a mark on each and every one of us along the way.

• That you see Inspira Teatre as a benchmark for commitment to quality performing arts.

• That we continue to work with passion and joy in every project, every time we go on stage and in every encounter.